Make Your Home a Paradise!
Let's help you transform your living space into the paradise it ought to be. Check out our collection of remodeled kitchen, bathrooms and custom made furniture we've built to help our clients turn their house into a dream home that fits their lifestyle and aptly reflects their personality.
We understand that there are countless elements that make you uniquely you, and so we would love to help you express your true identity through our wonderfully designed, highly functional kitchen and bathroom remodels and through our collection of customizable furniture that perfectly suits your needs.
Home Remodeling Is Our Passion
We create the beauty people want to see around them and the feeling we get from seeing the satisfaction on their faces because of our work is quite humbling.

So whether you're planning to make minor changes to your home or want to make major home modifications Simply Modern LLC will be with you every step of the way to achieve your desired results.
Turn Your Dreams Into Reality
Take a look for yourself of some of our finest works done for our clients and imagine for yourself what your dream home would look like. At Simply Modern LLC, a remodeling project starts with a precise plan, goes through a thorough, flawlessly executed process and ends with a beautifully transformed space. We collaborate with you to bring your dreams of transforming your space to life.
Fall in Love With Our Designs
When you browse through our collection, you're sure to fall in love with designs and the quality of work that was delivered to the client. You can trust that everything you see right here has been carefully considered and produced with special attention to quality, function, and detail. Most of the designs you see can be altered for size, component, color or material in order to match your specific style, lifestyle and budget.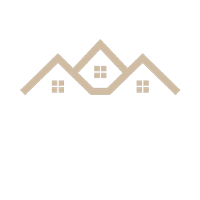 Do you dream of brightening up your living room space, making your outdoor area more appealing, enjoying a cozy bath retreat or spicing up your kitchen so it looks and feels different or coming up with a custom designed piece of furniture that matches your distinct taste and fits perfectly to your unique space?
At Simply Modern LLC, we are excited to share with you some of our favorite projects to help inspire your next remodeling idea.
Get in touch with us today and your will be the next big idea we'll be working to make come alive in just a matter of days.
Fill out the contact form or reach out to us via phone or email