Simply Modern LLC is a full-service real estate remodeling and renovation company offering a wide range of handyman services to clients in the great state of Montana. These services include; remodeling in and around your kitchen, bathroom, basement, open outdoor living areas, open living floor areas, and so much more. Our services include; flooring, tiling, painting, smart home technology installations, fire and water restoration, power washing, deck maintenance and more. At Simply Modern LLC, we also provide home maintenance services to clients who would rather have us taking care of their properties without them worrying about a thing.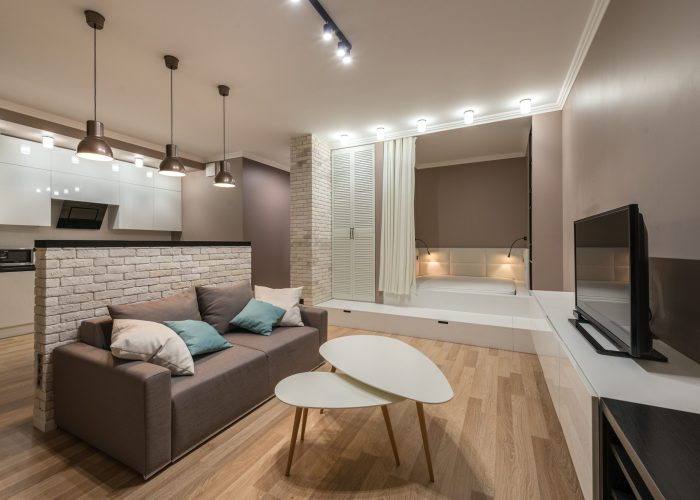 Throughout the years, we have redefined the home remodeling and improvement industry by consistently delivering spectacular remodels and design work to our clients.
We pride ourselves in our steadfast commitment to delivering top-notch quality innovation and designs every time, and our customer service is second to none. We try to combine the sophistication of expertise and experience with the warmth and responsiveness of a listening friend in order to ensure our customers see exactly the results they have in mind.
Our services extend beyond what a conventional contracting company offers. We view ourselves as both a creative agency offering multiple design solutions to our customers and also as a lifestyle company committed to helping our customers fully express their lives and personalities in their homes – places where they and their families spend most of their time every day.
Home Improvement Solutions
At Simply Modern LLC, we are able to provide our clients with every kind of home remodeling and improvement solution. Below are some of the most common services we provide, such as kitchen remodeling services, bathroom remodeling services and building of custom furniture to perfectly suit our clients' tastes and spaces.
Transform Your Ideas Into a Reality
If you are looking to spice up your living area to reflect something more modern and in tune with your tastes and personality, then Simply Modern LLC is the perfect local Billings company to help transform your ideas into a reality.