Bring the Best Amenities to Your Bathroom
There are a lot of things to think about when designing and remodeling your home or office bathroom. That could be installing ultramodern heated floors with programmable thermostats, to installing body spray shower systems, custom shower benches, custom shower glass enclosures, handheld shower heads, built-in shampoo shelves and niches, custom linen hutch cabinetry, above toilet cabinetry, glass, ceramic or natural stone tiles as well as granite, hanstone, siltstone or cease stone countertops. These are just some of the many amenities we can bring to your bathroom when you hire Simply Modern LLC for your bathroom remodel.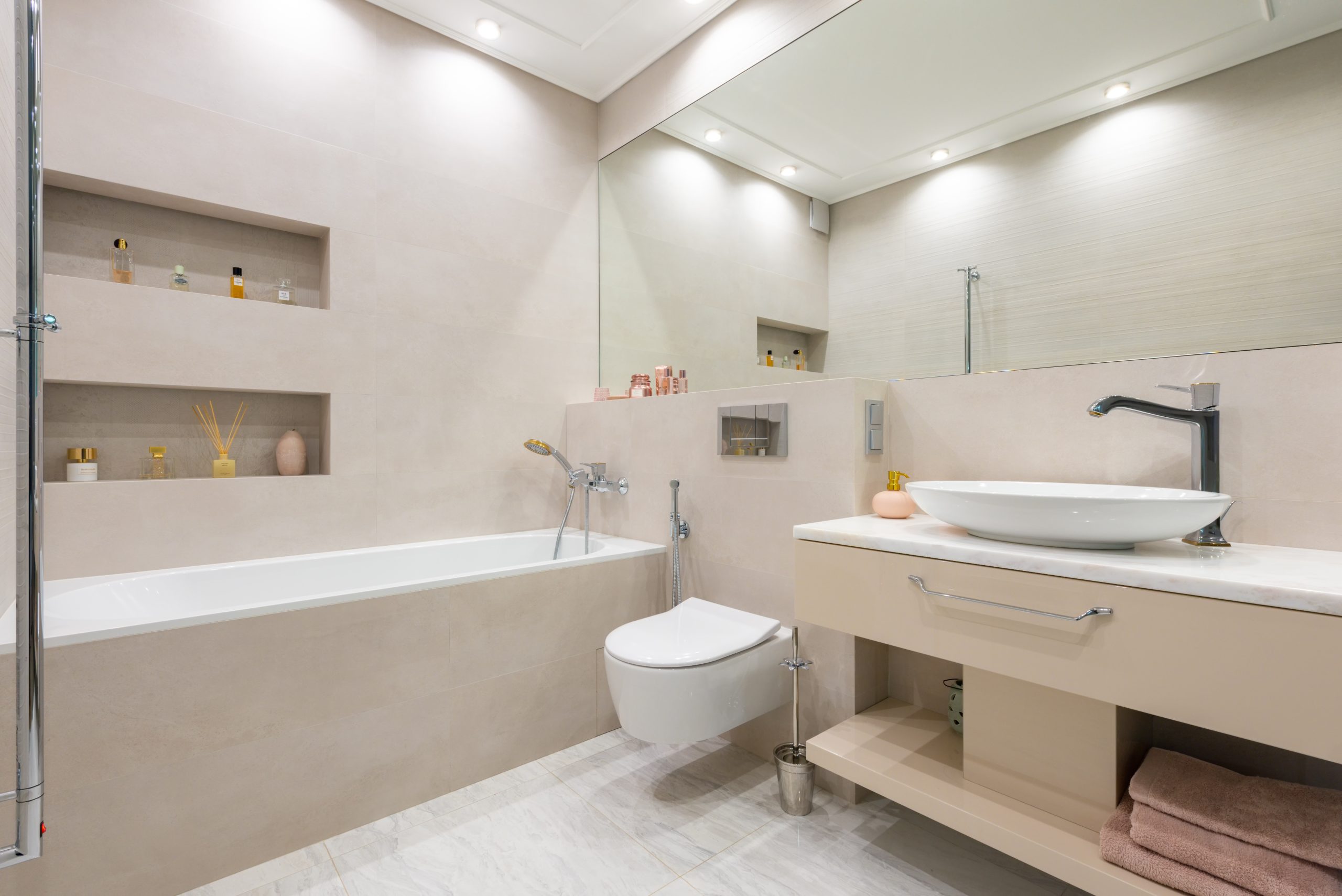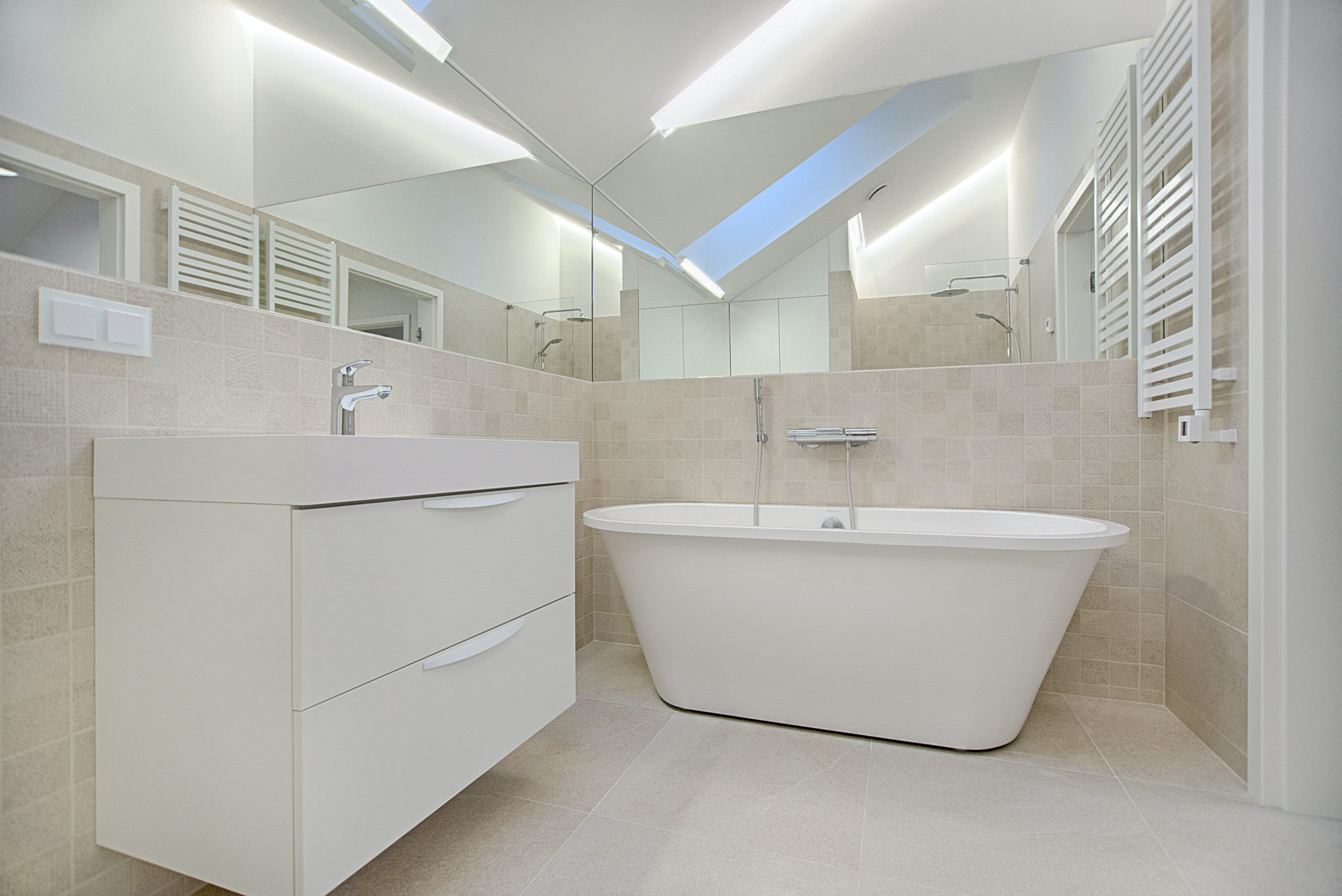 Superbly Designed, Exceptional Bathroom
Bathroom remodeling should reflect your personal taste and style and shouldn't just be about throwing in all of the latest facilities every bathroom could have. You also need to consider the size of your bathroom and the optimal configuration based on your needs. An excellent bathroom design has a perfect blend of the right amenities, aesthetics and the bathroom's functionality in order to achieve a superbly modern, exceptional bathroom.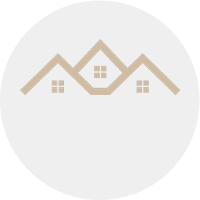 Our years of experience remodeling bathrooms for  clients will enable us come up with the best use of your space at the best price for your budget. We will collaborate with you to custom design your bathroom will be custom designed using the best materials from top brands you know and trust.
Our Bathroom Remodeling Projects
Working with us means we will be in regular communication and that we will see your project through from start to finish. We have designed several signature bathrooms that have been loved by past clients. You can look through our portfolio page to see a bit of the type of work we've done in the past and to get a feel of the type and quality of service we can provide you when you decide to work with us.
You can count on our experience and expertise to deliver to you the first-class, contemporary style bathroom you've always wanted to have in your home and at a price that is fair and competitive.
Get in touch with us today to discuss your vision for your new bathroom. In order to create the perfect bathroom that attractive and practical, we will work closely with you throughout the entire process.